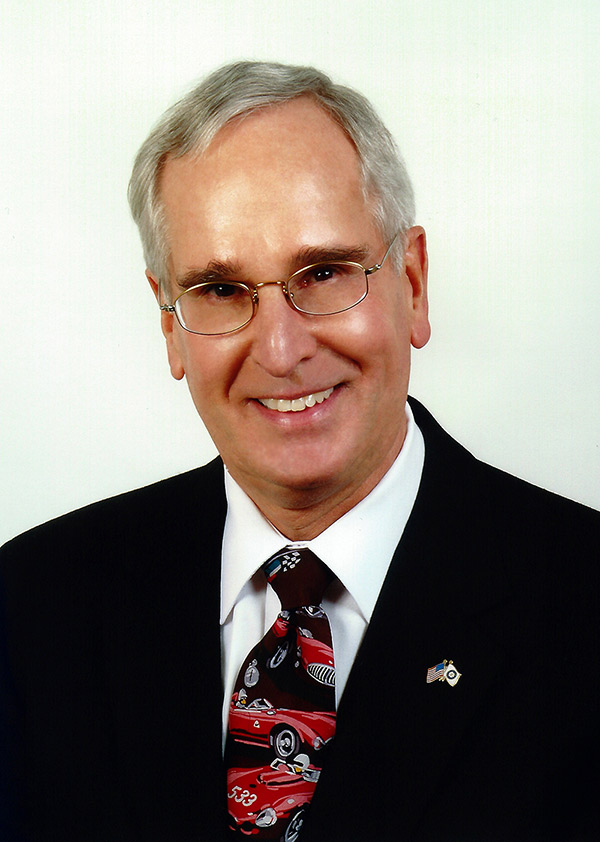 Avery Greene is a third-generation automobile businessman born and raised in Detroit and has automotive knowledge running through his blood. His grandfather, Clarence Avery, designed and built the first moving conveyor belt for Henry Ford. Clarence is honored in The Automotive Hall of Fame in Detroit for his invention. This single invention revolutionized and modernized the automotive industry and was the beginning of the mass production assembly line that would be used in many other industries. As Avery got older and his passion for the automobile industry increased, he went on to graduate with a Bachelors of Arts Degree in Business from Hillsdale College in Michigan, with the intent to work for General Motors.

After interviewing with Buick and Chevrolet and being told to "get ground floor experience working for a dealer," Avery began working as an Assistant Service Manager for a Chevrolet Dealer in Indiana, then as a Service Manager at a Pontiac Cadillac dealer. When gas money proved to be an issue he bought a used Volkswagen and parked it in front of the dealership, immediately drawing a buyer. After repeating the process several times, Avery received a letter from the Indiana Secretary of State stating he would have to get a dealer's license. Greene Motors, Inc. was born from this notice. Avery opened his first used car business in Livonia, Michigan, where he and his father sold Volkswagens. When the price of Volkswagens went over $2,000 Avery's father thought it was time to sell the business, thinking $2,000 was too much to pay for a car. At this time, Avery knew that his career path would be to own and operate a full-fledged automotive dealership.

In 1973, Avery and his father sold the dealership in Michigan, prompting Avery to move his family to California to fulfill his dream. Avery purchased Fairway Motors in Vallejo and began building a new dealership selling Oldsmobiles, GMC Trucks, and the newly introduced Honda Civic. It was Avery's intention to grow his business by providing each customer with World Class service. This was the beginning of Avery Greene Motors. In 1979, Avery relocated his dealership to a new building on six acres on Interstate 80, and the business thrived. In 2006, Avery sold the GMC Truck and Buick franchises to become an exclusive Honda dealer and has expanded Honda sales and service ever since.

Avery has a passion to be involved in the community, serving as a local board member for several Civic organizations. Avery has been the President of numerous organizations over the years, including President of the California Automobile Dealers Association in 2001. Avery and his wife, Joan, are big supporters of Travis Air Force Base. In 2001, Avery was named Honorary Commander of the Year by the Commander of the 349th Air Reserve Unit at Travis Airbase. As Honorary Commander, Avery and Joan would introduce incoming Air Force Officers to the local community. Avery is currently serving his community as a Fire Commissioner in Suisun Valley.

After the economy slowed in 2008 and rebounded in 2012, car sales took off and Avery decided to remodel the building to Honda's Generation III guidelines. In order to accommodate the ever-growing inventory of new Honda cars and used vehicles, Avery Greene Honda upgraded the Sales and Service facility, including a state-of-the-art Body Shop. Construction on the new facility was completed at the end of January 2014. Our customers and employees have really enjoyed the new facility.

Avery prides himself on providing a work environment that his employees enjoy. Having long-term employees is essential to providing a customer experience that exceeds their expectations. We pride ourselves on being a family-operated business that has been in operation in the Vallejo area for 50 years. Avery is at work almost every day at Avery Greene Honda, so please stop by to say hi and check out our Vintage Car display and facility. Avery would like to say Hello and thank you for your patronage!
800 Admiral Callaghan Lane
Vallejo
CA
94591
Sales
Hours
Monday

9:00am - 8:00pm

Tuesday

9:00am - 8:00pm

Wednesday

9:00am - 8:00pm

Thursday

9:00am - 8:00pm

Friday

9:00am - 8:00pm

Saturday

9:00am - 8:00pm

Sunday

10:00am - 7:00pm
800 Admiral Callaghan Lane
Vallejo
CA
94591
Service
Hours
Monday

7:00am - 5:30pm

Tuesday

7:00am - 5:30pm

Wednesday

7:00am - 5:30pm

Thursday

7:00am - 5:30pm

Friday

7:00am - 5:30pm

Saturday

7:00am - 5:00pm

Sunday

Closed
800 Admiral Callaghan Lane
Vallejo
CA
94591
Parts
Hours
Monday

7:00am - 5:30pm

Tuesday

7:00am - 5:30pm

Wednesday

7:00am - 5:30pm

Thursday

7:00am - 5:30pm

Friday

7:00am - 5:30pm

Saturday

7:00am - 5:00pm

Sunday

Closed
800 Admiral Callaghan Lane
Vallejo
CA
94591
Body Shop
Hours
Monday

7:30am - 5:30pm

Tuesday

7:30am - 5:30pm

Wednesday

7:30am - 5:30pm

Thursday

7:30am - 5:30pm

Friday

7:30am - 3:00pm

Saturday

Closed

Sunday

Closed